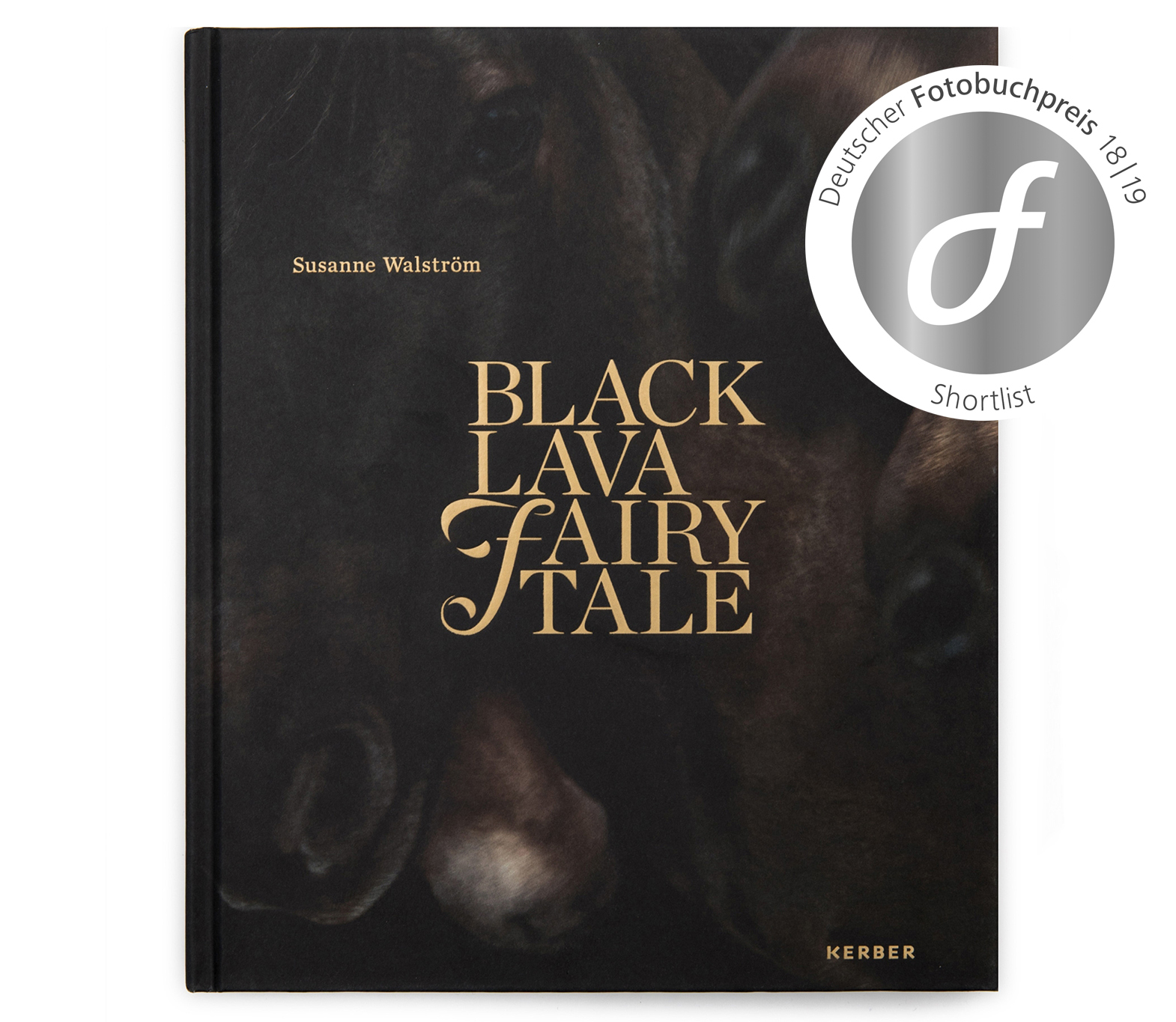 Black Lava Fairy Tale, Kerber Verlag.
Black Lava Fairy Tale is a photo book by Susanne Walström that documents the poetic interaction between horses and nature in Iceland. In "Black Lava Fairy Tale" time ceases and the saga commences; a saga in which all humans have dismounted and the horses are on their own.

The book has been shortlisted, comparable to a silver medal in the category "Conceptual-artistic photo books" at the German Photo Book Award 18/19.